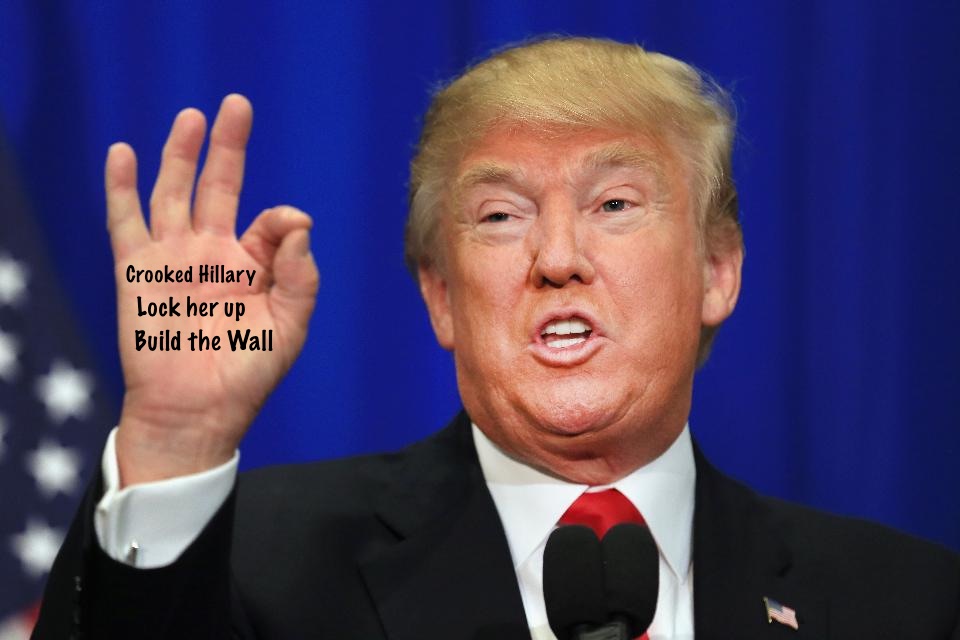 Ok—let's finish up with the rapid fire round.
Sounds good. Hit me.
2 + 2?
5.
Yellow and blue?
Orange.
Oxygen and hydrogen?
Wood.
Climate change?
Not a thing.
Opponent?
Crooked Hillary.
What are you going to do?
Lock her up!
And then?
Build the Wall!!
You are good to go!
I am going to kill this debate. I'm talking best debate ever—ever, ever, ever. It's going to be great. So great! Believe me.