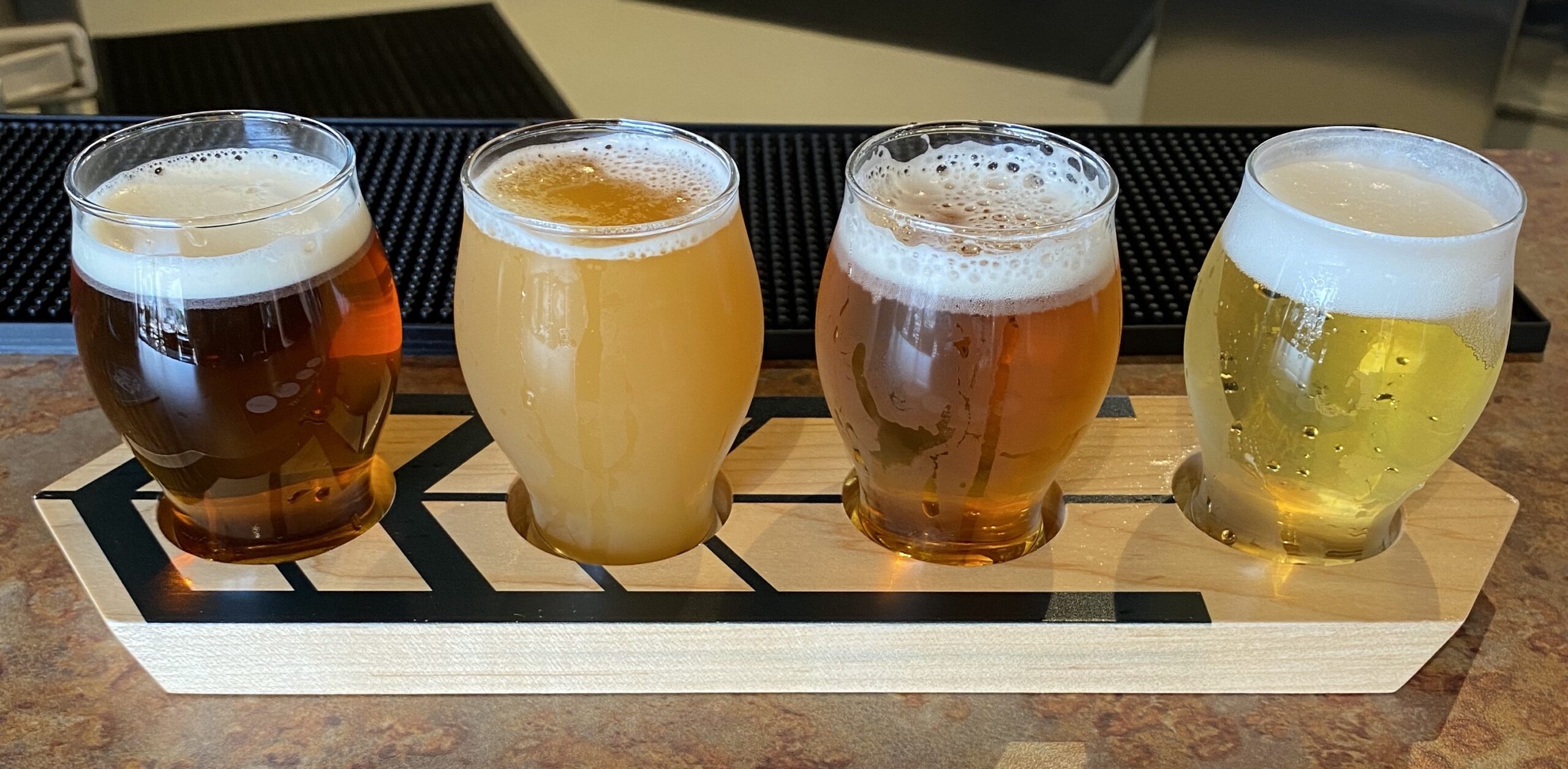 When DFTB heard that an official friend from high school was opening a brewery with her husband, I had to plan a visit.  Fortunately, Cindy Rau and her husband Tom opened Art History Brewing in Geneva, Illinois, in the western suburbs of Chicago.  DFTB has official family in the area, so we visit from time to time.  Unfortunately, COVID got in the way.
Obviously, there have been more than enough things to worry about over the past year, but I did hope Cindy and her husband would manage to keep their brewery afloat.  Opening up right as everything was shutting down was hardly ideal.  They made it through, though, and now they are on the verge of expanding both their taproom and production facilities.
I also have to admit I was a little skeptical of their choice in names.  Of the craft beer afficionados I know, art history fans…well…don't seem to be overly represented.  In fact, DFTB's college art history class is probably the only one among, well, everyone I know.  Suffice it say there is not a lot of discussion about Michelangelo's approach to anatomy or Cezanne's use of color at our local tap house.
As it turns out, that was all part of the plan.  Cindy didn't want to be confined to the traditional craft beer demographic.  She was aiming for a slightly upscale clientele—more couples and women, fewer yahoos who enjoy the occasional bar fight. 
Her approach really worked.  It shows in every aspect of the place.  Art History Brewing is the cleanest brewery I've ever visited.  Everything still looks brand new a year after opening—bar, brewing equipment, tables—even the bathrooms.  And unless you show up on a brewing day, there's not a hint of grain or hops in the air.
The décor she's chosen reinforces the general theme of class.  From the dyed concrete floor to the art on the walls, Art History Brewing sets itself up as a welcoming place to enjoy good beer, not a place to get drunk on whatever's cheapest.
I know, I know—that's all great, but what about the beer?  Well, Art History makes some of the more substantive beers I've tried lately.  Reflecting the Raus' extensive research travels and Tom's stint at Siebel / World Brewing Academy, pilsners are kind of the specialty of the house.  Their Bauhaus is crisp and clean, and not too sweet.  It's a great summer refresher.  The cask-conditioned bitter and the Rauchbier they brew are great examples of those styles.  I was also fascinated by their Gokstad Farmhouse Ale, a Swedish beer that uses juniper instead of hops.  As you might expect, floral and pine notes replace hoppy bitterness.  They play well with the slightly sweet malt backbone of the beer.  Everything then finishes off with an earthy note that somehow conjures up peanuts.  If DFTB was a bit of a food snob, I might say there are lots of interesting umami notes.  Oh—so…yeah.  There are a lot of umami notes.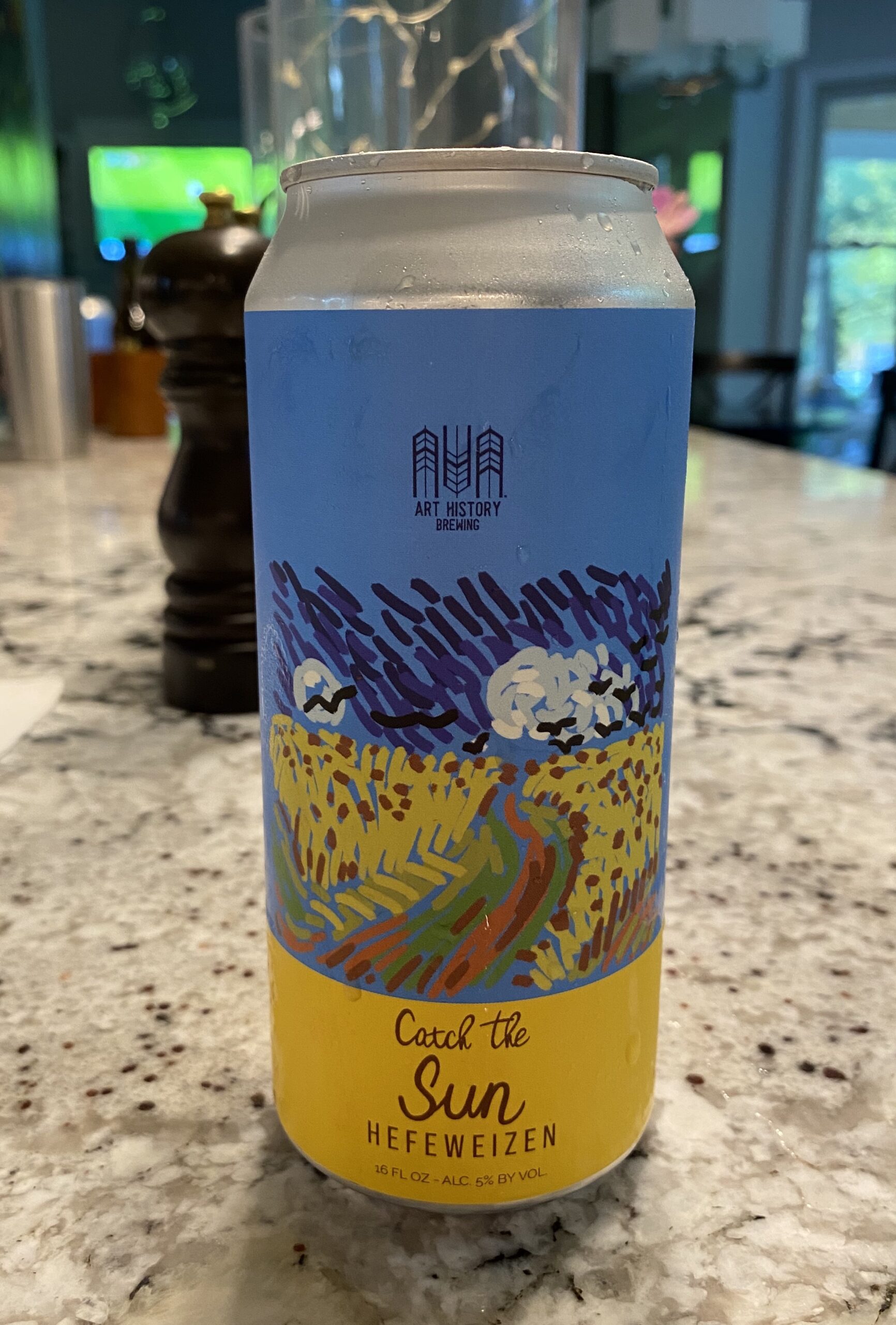 The beer that really stood out to DFTB, though, is Art History's Catch the Sun Hefeweizen (second beer from the left in the sampler photo).  It pours the classic cloudy gold you'd expect and delivers the traditional aroma of bubblegum and banana.  From there, Art History has made a very interesting choice.  They use roasted malts in Catch the Sun, to give the beer an added depth of flavor without adding any heaviness.  The taste then finishes off with the bubblegum and banana from the yeast.  It doesn't hurt that they put Wheatfield with Crows on the label.  Everything goes better with Van Gogh.  All in all, this is a really good take on a classic beer.
That's also a pretty good way to sum up Art History's whole approach.  Their classic beers are very solid, and their innovations don't get lost in any of the current lactose, chocolate, beer slushy nonsense that's in vogue these days.  If you are in the Chicago area, they're well worth a visit.