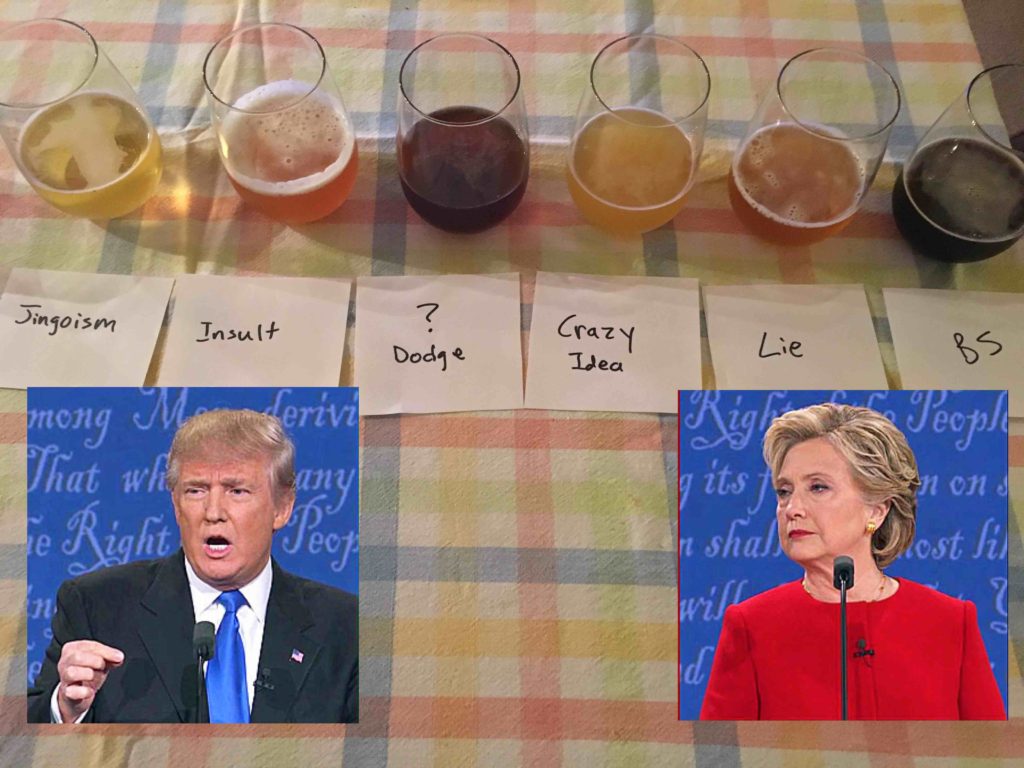 Talking points have been talked, Zingers have been zung, and microphones have been blamed. Fortunately that means we're one debate down, and one step closer to the end of the circus. We must not, however, take our beer-drinking duties lightly when it comes to these important civic events. DFTB and John—official good friend of DFTB—soldiered through the invective and posturing to bring you the Official Bipartisan Beer-Based Debate Score.
In case you missed the official Beer Drinker's Bipartisan Guide to Surviving and Scoring the Debate, here's a quick recap of the rules. There are six categories of candidate comment, and a beer for each category: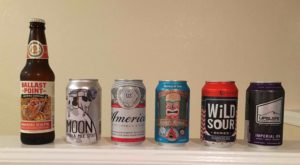 Jingoism—America-branded Budweiser
Insults—Upslope Imperial IPA
Question Dodge—Destihl Flanders Red Sour
General Kookiness—Avery Liliko'i Kepolo
Lies—Ballast Point Habanero Sculpi
Total BS—Open Door Milk Stout
To score the debate, you simply drink the appropriate beer when the candidate you are drinking for hits one of those notes. John was drinking for Trump. I had Hillary.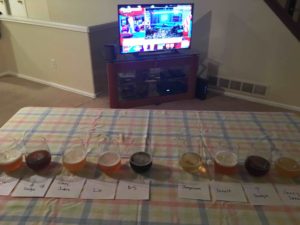 Things got off to a quick start when Hillary dodged the initial question about jobs to briefly wax poetically about what kind of country we want to be—Flanders Red with an early lead.
To be honest, that's how I expected the rest of the night to go for me. Hillary is traditionally very good at sticking to her talking points. I thought I'd make quick work of the Flanders Red and declare a winner.
Hillary had other ideas, though, and suddenly came at Trump with the first insult of the night. And she kept on bringing them until I emptied my double IPA about 30 minutes in—Insults the easy winner for Hillary!
Just to make sure it wasn't a fluke, she kept pouring them on. I found myself reaching again and again for my empty glass (interspersed with a few lies, bs, and question dodges—she is a politician, after all).   The final results for Hillary:
Insults 1st, 2nd, and 3rd! Imperial IPA FTW!
Things were a lot more interesting on the Trump side of the table. As anticipated, Trump's strains of reverse jingoism doom and gloom pushed America to an early lead. A steady does of lies and BS quickly brought the sculpin and stout into the thick of things, though.
Trump's extended dodge of the race question nearly made Flanders Red a contender before lies iced away the win during the birther riff. BS finished just behind during that same exchange. And to close things out, reverse jingoism pulled off a respectable third. The final results for Trump:
Lies 1st, BS 2nd, Reverse Jingoism 3rd! Habanero Sculpin, Milk Stout, and America, in that order.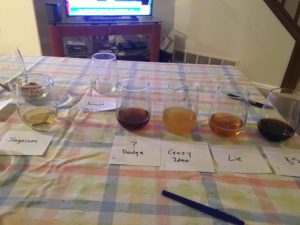 The main beer-scoring takeaway from the evening is that Hillary was a little one note in terms of the scoring categories. John polished off all his Trump beers well before the debate was over. I was left with one empty glass and 5 lonely beers (don't worry, no beer was wasted—the rules ended when the debate did). I think I'll dash off a quick email to her campaign and politely request they make things a bit more exciting for us in round two.