I discovered La Cumbre by accident when my wife and I stopped for the night in Albuquerque on the way to Phoenix. A quick Google search showed that La Cumbre was the closest brewery to our hotel, so we headed over. I liked it so much, we went back twice this summer when we were back in Albuquerque for a baseball tournament.
The brewery is located in an industrial park, so it's a little hard to find if you don't use Siri or Google Maps. It's definitely worth the effort, though. The taproom has a cool Southwest barrels-for-tables vibe, and the staff is very friendly. It's also not absurdly busy, so they have time to tell you about the beer.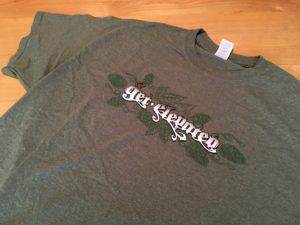 They are certainly worth hearing about. Their flagship beer—and GABF gold medal winner is Elevated IPA. The hops are very forward—they explode in your mouth, yet it finishes very smoothly. Any tasting at La Cumbre should start here. You also shouldn't miss Project Dank. It's a rotating tap of experimental IPAs that all have a different take on hops overload.
I'm a fan of rye beers, and La Cumbre's Red Ryeot delivers on that front, too. It's got that extra malt you'd expect from a red beer, plenty of hops, and a rye flavor that is strong but not overpowering.
Finally, you also try La Cumbre's Beer. It's another GABF gold medal winner. Beer is a very fresh and clean lager. It's got that perfect hoppy edge and snappy finish to make it very refreshing.
La Cumbre itself doesn't serve food, but they host food trucks every night. They also enforce a 3 drink maximum, so the crowd is more beer focused than let's-get-shitfaced focused. Altogether, La Cumbre is a great place to enjoy great beer in a relaxed atmosphere.