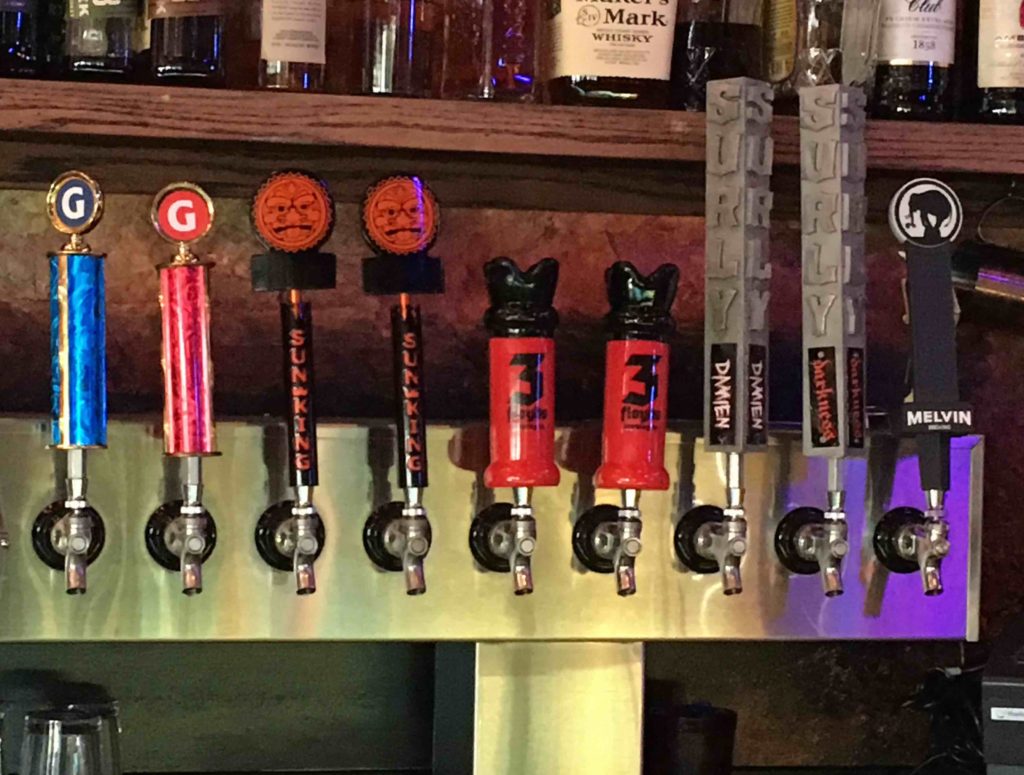 I know from personal experience how hard it is to get Great American Beer Festival tickets. They sell out on line almost immediately. Fortunately for those of us who live in Colorado, local breweries and taprooms annually host alternative events and tastings to help ease your pain from missing the GABF.
This year, one of the most interesting events is a special tapping of hard-to-get beers at Mudrock's Tap and Tavern in Louisville. Each year's GABF brings a horde of out-of-state brewers to Colorado, and many of them bring beers that are not usually available here. His previous incarnation as head brewer at Rock Bottom gives Mudrock's Kevin Reed a personal connection with a lot of these brewers. That, in turn, gives Mudrock's a special pipeline to some of these unusual finds.
This year, Mudrock's GABF specials include beers from 3 Floyds, Surly, Sun King, Melvin, and Gigantic. You can find beers from Melvin and Gigantic in Colorado if you know where to look, but Melvin's Asterisk Double IPA and Gigantic's Belgian Farmhouse Ale and Gin Barrel Aged IPA are special releases.
Sun King, Surly, and 3 Floyds, on the other hand, are breweries that don't normally distribute their beers in Colorado. They are all more than worth a taste, but the highlight to me is 3 Floyds. Hailing originally from Ohio, the DFTB clan makes periodic trips back to visit family. One of my goals every time is to find some 3 Floyds. The quality and variety of their beers is unmatched by anything else I've had east of Colorado. Unfortunately, that also makes their beers pretty hard to come by.
When I heard Mudrock's managed to get a hold of some, I knew I'd be there. The two 3 Floyds beers they are pouring are very different. Blot out the Sun Imperial Stout is a strong yet balanced version of an imperial stout. It doesn't overwhelm you with its 10.4% ABV, but gives you a subtle warmth to let you know it does pack a punch. The taste starts with a nice bitterness from the hops, which the roasted malts immediately balance with subtle chocolate undertones. It's a very complete flavor profile.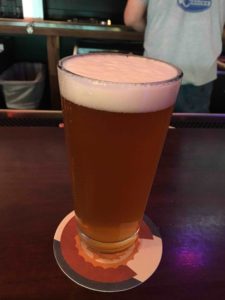 Zombie Dust, though, is the star of the show for me. Part of that is my preference for hoppy beers over stouts, but most of it is that Zombie Dust is just a really great example of what a pale ale can be. It's very bright, crisp beer that hits you with a lot of hops but doesn't just do it to overwhelm you with bitterness. The hops in Zombie Dust lean toward more floral flavors that both balance the light malts and finish off each taste. This beer alone is worth the trip to Mudrock's (and, as a special side bonus, I got to taunt the official brother of DFTB with 3Floyds for a change—as he still lives in Ohio, I'm usually on the receiving end).