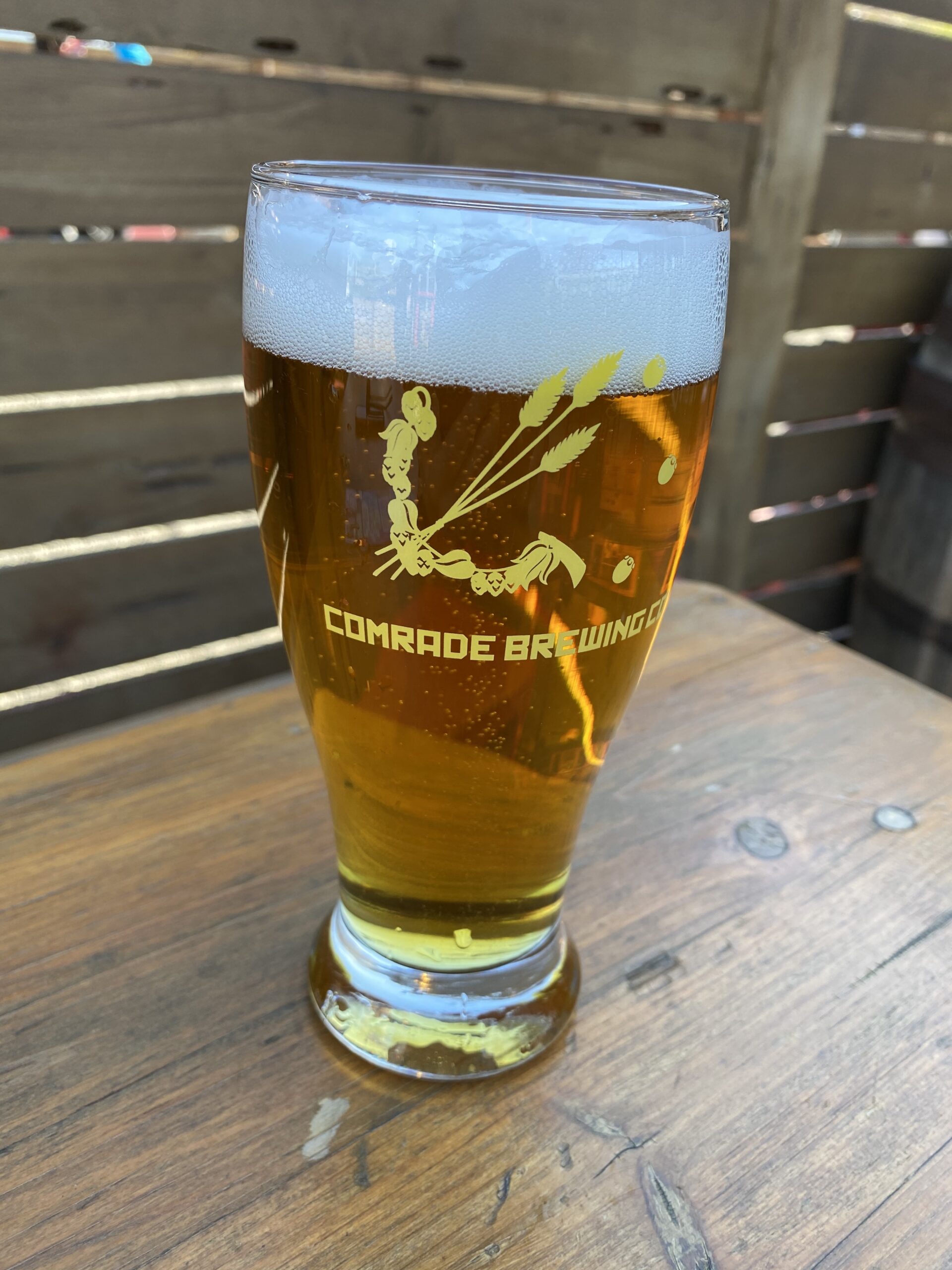 …To Each According to His Needs: Comrade Superpower
With shots in arms and the two-week waiting period over, DFTB has cracked the seal on the bunker and ventured forth.  Canned and bottled beer had seen me through the pandemic, but I hadn't had a draft beer in over a year.  That's a sentence I never thought I'd have to write.  And yes, DFTB could have joined the masses of unmasked morons who happily crowded into bars and restaurants to ignore their way through COVID, but you're at the wrong website if you're looking for that sort of idiocy. 
OK, our local taprooms, restaurants, and breweries pretty much all have outdoor options, but DTFB has an exceptional sense of civic duty and stuck with curbside pickup and carry out.  And, all right, I'm a bit of a COVID paranoid.  But no matter!  It is now time.  Vaccinated of the world unite!  You have nothing to lose but the ruts your ass has worn into the couch!  (Apologies for the puns, but if you were expecting me to resist communism humor in a review of a beer from a satirically Soviet-themed brewery, you're also at the wrong website)
With mask in hand, and gaiter around neck (sadly not red), the official wife of DFTB and I set out on our noble trek to claim our collective share of the output of the means of production and—er…well…get a beer.  Being our first excursion, Romero's K9 Club had to be our destination.  We both sorely missed the company and camaraderie of our local hangout.  I also really missed draft beer.  The official wife is more of a wine and cocktails gal, but that's our next outing.
Before I finally get to the beer, I just want to take a moment to commend owners Maria and Lenny for really doing an outstanding job of making Romero's as safe as possible.  If you are looking for an outdoor taproom in Boulder County, Romero's should be at the top of your list.
As far as beers on the top of my list, Comrade Superpower leapt off of Romero's online menu at me.  It's one of my favorite IPA's.  It has even earned Comrade a place in my t-shirt drawer.  Ok, as the official wife would point out, that's not really a feat, but I do have to like your beer to wear your shirt.  Even if I like the shirt.
Superpower has a strong pine and citrus aroma that it backs up with a hefty punch of grapefruit and pine taste alongside a solid dose of bitterness.  The malt, though, keeps everything in perfect balance while still allowing a pleasant bitterness to linger through the aftertaste.  It's really a great rendition of an American IPA.  Its 2019 Great American Beer Festival gold medal was long overdue.  I couldn't have asked for a better beer to toast my return to civilization.
P.S.  If your underthings are in a knot about my communist jokes, rest assured that I know full well that Soviet communists were horrible people who did horrible things.  I also know that I've always admired the gallows humor that Russian authors and the Russian people have used to help them survive the hardships they endured.  We could use a bit more of that here.