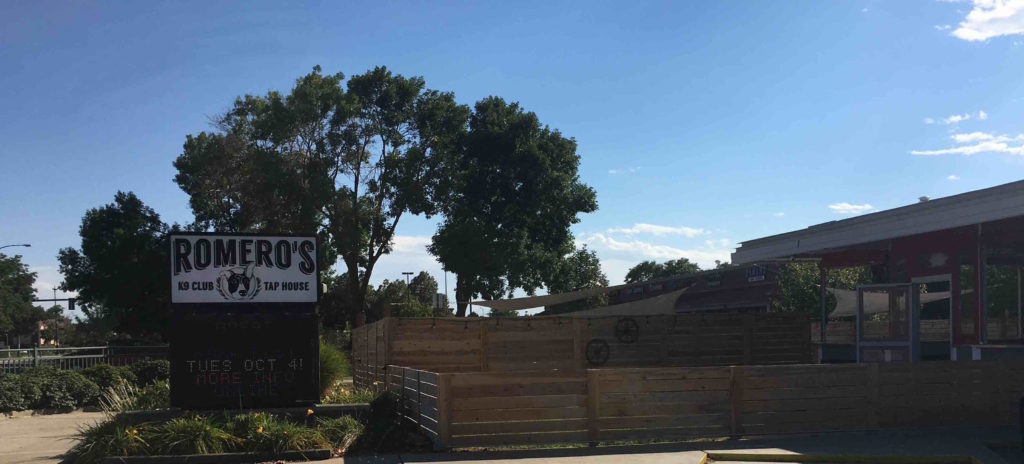 Tonight's review isn't about any particular beer or brewery. It's about a new place to get beer— Romero's K9 Club and Tap House in Lafayette. I have to start by saying I'm as surprised by Romero's as anyone. I was initially very skeptical.
Full disclosure—the Official Wife and Official Son of DFTB are allergic, so we don't have a dog. That said, I like dogs. I just don't like socializing with your dog. I've always been more of a dogs should stay home kind of guy. I know—I'm horrible. What can you do? That does mean I was pretty sure I wasn't going to like your dog at the tap house.
Guess what? Romero's has figured how to make a place that is welcoming to both dogs and people without making either group interact more than they want to. You can let your big dog play outside in a fenced-in yard. You can let your little dog run around in what is essentially a screened-in porch area. You can also enjoy a beer in the air-conditioned bar free from the barking, yipping, and commotion from the dog areas.
And really—the beer is the main story. OK—if you like to take your dog drinking with you, that may be the main story. But in any case, Romero's solid beer selection is quite a draw.
They have 30 different beers on tap—yep, 30. They also have cider, wine, cold brew coffee, and yerba mate if you're just humoring someone by tagging along (not unlike the Official Wife…). As I said, though, the beer is the story.
The 30 taps feature craft breweries from all over the country, with a heavy emphasis on Colorado breweries. You can usually find something from one or more of Lafayette's own breweries, and the big guns like Avery and Odell make steady appearances. You can also find great beers from out of state like La Cumbre's Elevated IPA and Ommegang's Belgian Pale Ale.
Best of all, the staff at Romero's is both knowledgeable and friendly. If you want to try something you're not familiar with, they'll give you a small taste and tell you what they know. They've also been known pass out free mixed beer shots at the bar.
All in all, Romero's is a great place to go with or without a dog. There's always something on tap to appeal to every beer lover.
And, oh yeah—I know your dogs are friendly and don't bite. I'm just happy I don't have to drink with them.